Skincare is an important part of our daily routine, and it is crucial to take care of our skin to maintain a healthy and youthful complexion. With so many skincare products available in the market, it can be overwhelming to choose the best one for your skin type. This is where Korean skincare products come in handy. Korean skincare has become a global trend in recent years, with their innovative formulations and effective ingredients. In this article, we will discuss some advanced tips for skincare and highlight the top Korean skincare products you should try.
Tip #1: Double Cleansing
Double cleansing is a Korean skincare ritual that involves using two different cleansers to remove impurities from the skin. The first cleanser is an oil-based cleanser that removes makeup, sunscreen, and excess oil from the skin. The second cleanser is a water-based cleanser that removes any remaining dirt and impurities from the skin. Double cleansing ensures that your skin is thoroughly clean and prepped for the next steps in your skincare routine. Some of the popular Korean double cleansing products are the Banila Co Clean It Zero Cleansing Balm and the Heimish All Clean Green Foam Cleanser.
Tip #2: Exfoliation
Exfoliation is an essential step in any skincare routine as it removes dead skin cells and unclogs pores. Korean skincare products often use gentle exfoliants like AHAs and BHAs that are effective yet gentle on the skin. The Cosrx BHA Blackhead Power Liquid is a popular Korean exfoliant that contains betaine salicylate, a gentle exfoliant that helps unclog pores and reduce blackheads. Another popular exfoliant is the Neogen Bio-Peel Gauze Peeling Pads, which contain a combination of AHAs and BHAs that exfoliate the skin and improve skin texture.
Tip #3: Sheet Masks
Sheet masks are a popular Korean skincare product that provides intense hydration and nourishment to the skin. Sheet masks are single-use masks that are soaked in serum and are placed on the face for 15-20 minutes. They are a quick and easy way to give your skin a boost of hydration and improve skin texture. Some popular Korean sheet masks are the Dr. Jart+ Ceramidin Facial Mask, which contains ceramides that help strengthen the skin's barrier, and the TonyMoly I'm Real Sheet Masks, which come in a variety of different formulations to target different skin concerns.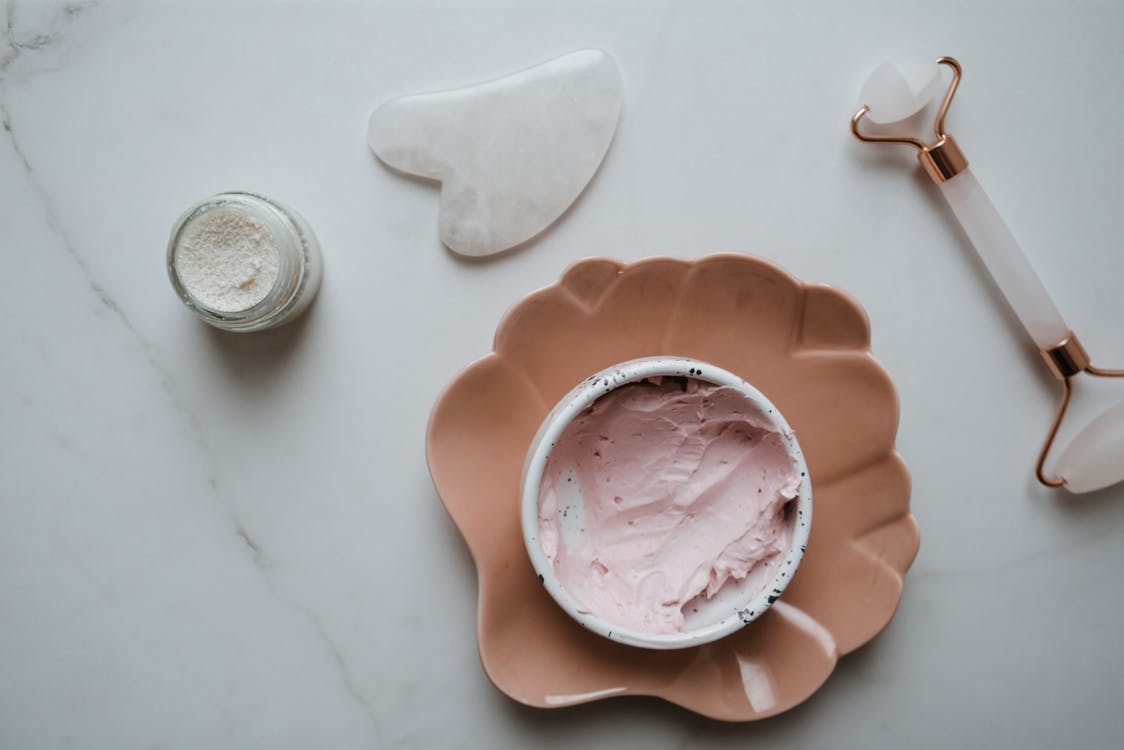 Tip #4: Essence
Essence is a lightweight, watery product that is used after cleansing and before moisturizing. It helps to hydrate the skin and improve skin texture. Korean essences often contain fermented ingredients like yeast or rice that are known for their skin-benefiting properties. The Missha Time Revolution First Treatment Essence is a popular Korean essence that contains fermented yeast extract that helps improve skin elasticity and texture. Another popular essence is the Cosrx Advanced Snail 96 Mucin Power Essence, which contains snail mucin that helps to hydrate and repair the skin.
Tip #5: Sunscreen
Sunscreen is a crucial step in any skincare routine as it helps protect the skin from UV damage and premature aging. Korean sunscreens are often lightweight and non-greasy, making them perfect for daily use. The Purito Centella Green Level Unscented Sun SPF50+ is a popular Korean sunscreen that contains centella asiatica extract, which helps soothe and calm the skin. Another popular sunscreen is the Missha All Around Safe Block Essence Sun Milk, which is a lightweight sunscreen that provides broad-spectrum protection and is perfect for daily use.
In conclusion, taking care of our skin is important, and with the help of Korean skincare products, it has become easier
To know more about Skincare Devices and Beauty's latest updates, please Like and Follow our Facebook and Instagram accounts…