Makeup fans always look for trendy makeup brushes and ways to make their routine more practical. If you are one of them or just like organized things, magnetic makeup brushes can be just the thing you need, as they are nice to look at and can easily keep everything in the right places.
This concept was introduced by the Rae Morris brand, which has a wide range of high-quality and vegan brushes that are made of the best quality and have modern designs to make the getting-ready process or the life of professional artists even better. They are also made with the Rae Morris magnetic functionality.
To use this feature, you will first need proper support. A few options are available, always with beautiful designs and very easy to use. Here are the options available for the magnetic makeup brushes supports:
The Plate:

The Rae Plate is a purpose-designed steel plate specially made for use with Magnetic brushes. Finished in a matte black powder coat, the plate features four raised rubber feet to prevent slipping and is perfectly weighted so that you can remove brushes without the plate lifting with the brush.

The Frame:

Having triple the space from the Plate, you can also hang your brushes upside down (perfect for drying) or even on the sides. The Frame enables you to organize all your brushes without taking up any more bench space than the standard Plate.

Travel Case:

Specially designed to hold your brushes in place for storage and travel. It is also finished in matte black ballistic material and features a carry strap with a shoulder pad. 
In conclusion, the Rae Morris Magnetic brand is a fabulous luxury brand that will keep your brushes organized and ready to use on all occasions. 
Also Read: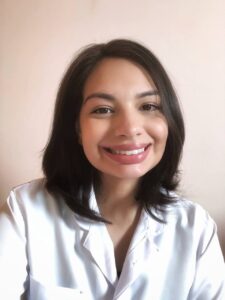 About the Author: MSci Maísa Melo is a Pharmacist and a current PhD student in cosmetic technology, from São Paulo, Brazil. She has earned her master's degree from the University of São Paulo and has been involved with the development, stability, safety and efficacy of cosmetics since 2013. She has specialized in the clinical efficacy of cosmetics by biophysical and skin imaging techniques as well as the use of alternative models to animal testing. Her research work has been published in several scientific journals and book chapters from the field.
To know more about Skincare Devices and Beauty's latest updates, please Like and Follow our Facebook and Instagram accounts…