If you consider skin-care devices too expensive or want to try something smaller before investing in the big names, consider this budget-friendly at-home microdermabrasion device.
The TrophySkin MiniMD is an easy-to-use, personal microdermabrasion tool that delivers results on par with professional clinical treatments over time but is still basic enough for beginner users to operate.
It will only take around 5 minutes to use, and with treatment done 1 to 3 times per week, it is possible to get back that smooth, glowing, and youthful-looking skin that just needs some help to be seen.
Although results vary by individual, the main objectives of this device are to improve the appearance of fine lines and wrinkles, sun-damaged skin, age and liver spots, and acne scars. The microdermabrasion facial scrub with a genuine diamond tip is built to last eliminate all the imperfections. 
It comes with two suction levels, so some caution should be taken. For beginners, we suggest using the first suction level to get used to the feel of the suction. The second level can be used as you better handle the microdermabrasion device. Before use, please confirm with your doctor if it is safe for you as the combination of the microdermabrasion tool with conditions like active infection (herpes, warts), acne, sunburn, recent use of acidic topical agents and others can cause some damage.
In conclusion, a good skincare routine will help you look your best. The TrophySkin MiniMD device can be an interesting place to start, as this handheld tool is designed to deliver salon-quality microdermabrasion treatments.
Also Read: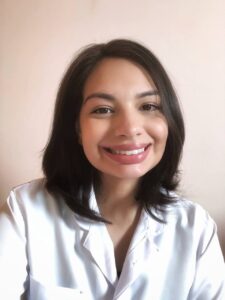 About the Author: MSci Maísa Melo is a Pharmacist and a current PhD student in cosmetic technology, from São Paulo, Brazil. She has earned her master's degree from the University of São Paulo and has been involved with the development, stability, safety and efficacy of cosmetics since 2013. She has specialized in the clinical efficacy of cosmetics by biophysical and skin imaging techniques as well as the use of alternative models to animal testing. Her research work has been published in several scientific journals and book chapters from the field.
To know more about Skincare Devices and Beauty's latest updates, please Like and Follow our Facebook and Instagram accounts…