LED devices are a big skincare trend, with many different models and purposes to fill everyone's needs. The objective of these tools is diverse. Many promise anti aging and anti-acne results, but others aim to combat pains, eczema and psoriasis. 
In this context, among the wide variety of products, LED technology can be used in a way each person finds easier. For example, the MYSKINBUDDY™ device is a facial device that utilizes four different lights to achieve a clearer complexion. It has six ready-to-go settings with different aims like deep and gentle cleansing, acne care and prevention, calming and brightening effects; and skin rejuvenation and multi-benefits. The design is presented in a compact-sized handheld form and can be used with cosmetic ingredients.
Furthermore, the DemarkQ Pop device treats acne in a different format. It is an FDA cleared technology designed by professionals, and it has both blue and red-Light therapy that treats acne and recovers skin at the same time. Another differential is the presence of automatic shut-off and audio feedback, being suitable for all skin types as well. The DemarkQ device promises an improvement of clogged pores and pimples, prevention of scarring, reducing inflammation​and boosting skin glow without feeling oily.
Finally, the LUX SKIN® LED Facial Mask is a wireless face mask that uses LED Light Therapy to obtain clear, smooth, and youthful skin in sessions of 15 minutes. The manufacturer promises a multi-purpose device that helps fight various skin issues like acne, hyperpigmentation, fine lines, dullness, and more. It is also suitable for all skin types and has three different color modes. 
This way, the use of LED tools will send energy waves deep into the skin to bring a wide array of options to a healing reaction on a cellular level without leaving home or changing the routine. 
Read also: Treating acne with LED therapy devices – How does it work?
To know more about Skincare Devices and Beauty's latest updates, please Like and Follow our Facebook and Instagram accounts…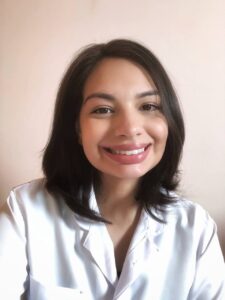 About the Author: MSci Maísa Melo is a Pharmacist and a current PhD student in cosmetic technology, from São Paulo, Brazil. She has earned her master's degree from the University of São Paulo and has been involved with the development, stability, safety and efficacy of cosmetics since 2013. She has specialized in the clinical efficacy of cosmetics by biophysical and skin imaging techniques as well as the use of alternative models to animal testing. Her research work has been published in several scientific journals and book chapters from the field.