A good mirror can help you make your beauty routine even more effortless. It will create a more stable reflection for those delicate moments like applying false eyelashes, cleaning your eyebrow, or just getting makeup done.
In this context, some well-recommended mirrors can create that stability, having the perfect light, shape, size, and magnification, among other features. One example is the Simplehuman Sensor Mirror Trio which has a double-sided design that provides three different magnification options: one side with a true-size standard reflection, a small 10x magnified window (suitable for precise detail work), and a 5x magnification that is indicated for makeup application. It also includes a sensor that turns the light on automatically when at a certain distance. 
Another option is the Easehold LED Vanity Tri-Fold Mirror, which allows you to view your face from various angles simultaneously. It has four magnification levels (regular, 2x, 3x, and 10x) and has excellent reviews. When it comes to lighting, this mirror has three dimmable light temperatures (daytime, office, and evening) to fulfill all possible needs.
Finally, the Impressions Vanity Hollywood Tri Tone Plus Makeup Mirror is a glamorous option that mimics the look of lighted dressing-room mirrors. It uses LED bulbs that are good for saving energy and allowing the user to switch between natural, cool, and warm lighting. This mirror comes with feet so that it can sit on your vanity, but it is also possible to anchor it to a wall. The manufacturer has this model in many different sizes and, depending on this, may even come with a digital thermostat, Bluetooth connectivity, and speakers. 
Read Also: Get to Know About Beauty Mirror – Light Mirror & Makeup Mirror App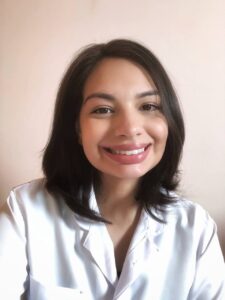 About the Author: MSci Maísa Melo is a Pharmacist and a current PhD student in cosmetic technology, from São Paulo, Brazil. She has earned her master's degree from the University of São Paulo and has been involved with the development, stability, safety and efficacy of cosmetics since 2013. She has specialized in the clinical efficacy of cosmetics by biophysical and skin imaging techniques as well as the use of alternative models to animal testing. Her research work has been published in several scientific journals and book chapters from the field.
To know more about Skincare Devices and Beauty's latest updates, please Like and Follow our Facebook and Instagram accounts…