Insomnia and troubled sleeping is one of the most common problems in modern society. Knowing that, many brands have been investing in alternative treatments to help with this condition, so it is possible to relax and sleep better.
One example is the Spacemasks, a single-use sleep mask that, when adjusted over the ears, activates an air and heat mode to improve relaxation. Furthermore, the masks are infused with jasmine to help sleep and ease tired eyes and headaches. Incredibly gentle on skin and eyes, these disposable and recyclable masks are perfect for flights, long journeys, or whenever you need a relaxing and helpful hand getting to sleep.
Another option is the Dodow Dodow – Sleep Aid Device. This discreet gadget is meant to stay on your bedside table and emits a calming blue light onto the ceiling that slowly shrinks and grows. Combining meditation, yoga, and behavioral cognitive therapy techniques, this tool helps to slow down your breathing, offers a meditative distraction to obsessive thoughts, and won't disturb anyone else in the room while using it. 
Finally, the Angela Caglia Self Love Rose Quartz Eye Mask is a must-have for those struggling with relaxing before bed. It is made to provide a calming, soothing, and "self-love" energy by using natural rose quartz crystals intricately woven together to create a pampering eye mask for the ultimate luxurious spa experience at home. Just inhale and exhale slowly to release tension while having the mask over your eyes while lying in a comfortable position for up to 20 minutes.
Read Also: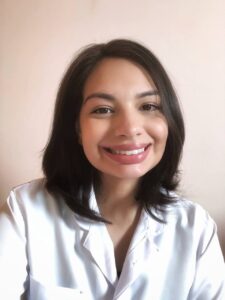 About the Author: MSci Maísa Melo is a Pharmacist and a current PhD student in cosmetic technology, from São Paulo, Brazil. She has earned her master's degree from the University of São Paulo and has been involved with the development, stability, safety and efficacy of cosmetics since 2013. She has specialized in the clinical efficacy of cosmetics by biophysical and skin imaging techniques as well as the use of alternative models to animal testing. Her research work has been published in several scientific journals and book chapters from the field.
To know more about Skincare Devices and Beauty's latest updates, please Like and Follow our Facebook and Instagram accounts…