Postpartum is a time for many changes in someone's life, including routine and body. In this context, keeping up with an exercise routine is very important for both mental and body health. As time might be a little more rushed, having some fitness tools at home can help you stay active in just a few minutes daily.
The first example is an exercise ball. A quality stability ball can be the way to perform pelvic tilts and circles exercises. They also help relax the lower back and tone the abs.
Weight sets are also a good idea as they can improve joint stability, balance, and coordination.  There are also options that allow you to adjust the weight by filling them with sand or water. Using the weights filled with water can add an element of instability, which helps even more with the results.
A Yoga block is another option, as, during postpartum core exercises, this tool can help isolate and stabilize the pelvis and relieve symptoms of symphysis pubis dysfunction. A yoga brick between your knees during a glute bridge or wall squat can help to boost the exercises and engage your inner core and pelvic floor.
Finally, Resistance Loop Bands are super versatile tools that you can use for exercises to build strength, stability, and mobility. The varying resistance strength levels make them suitable for a wide range of exercises and fitness levels. Professionals recommend using resistance bands to activate your glutes before your workout to improve stability even more. 
In conclusion, after waiting for the right time for the body to heal after having a baby, creating exercise habits can help a lot in getting your routine back. This way, having tools for postpartum exercises can be of big help between the breaks of the new baby's life. 
Also Read:
Facial Oxygen Therapy At Home With This Modern Device
The Best Apps For Online Therapy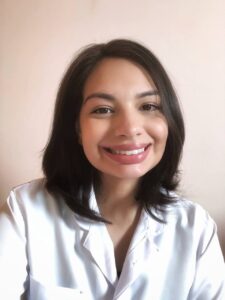 About the Author: MSci Maísa Melo is a Pharmacist and a current PhD student in cosmetic technology, from São Paulo, Brazil. She has earned her master's degree from the University of São Paulo and has been involved with the development, stability, safety and efficacy of cosmetics since 2013. She has specialized in the clinical efficacy of cosmetics by biophysical and skin imaging techniques as well as the use of alternative models to animal testing. Her research work has been published in several scientific journals and book chapters from the field.
To know more about Skincare Devices and Beauty's latest updates, please Like and Follow our Facebook and Instagram accounts…