When we think of beauty devices, most products are usually made for women, with all advertisements focused on feminine figures and themes. This way, some men can feel intimidated to buy the products, and although the devices are for everyone, having tools made especially for men can facilitate their use.
In this context, some brands like Conair have developed a specific line of products for men. It has fewer products but is helpful for everyday life.
The first device is the Battery-Operated Cleansing and Beauty Kit. It is portable and is described as a 2-speed facial brush for quick and effective deep cleansing and exfoliating. It comes with three interchangeable attachments for cleansing, gentle exfoliation, moisturizing and massaging. The sponge head is recommended to maximize moisturizing. The silicone head improves circulation with a massaging and stimulating action, and the cleansing brush is made for gentle cleansing and exfoliation.
Another line of products on ConairMAN is the wide variety of clippers. Some are interesting and out of the ordinary, like the Even Cut™ Circular Haircut Kit. This tool lets users create short professional styles at home without the usual uncertainty of do-it-yourself haircutting. It contains ultra-sharp blades that deliver precise, safe results, and the unique lock-in guide-combs make it impossible to shift lengths mid-cut. 
The same happens for trimmers, as the brand itself has many options and some with innovations, like I-Stubble®. This tool features a floating head and advanced blade technology to trim stubble, beards, mustaches, and goatees with accuracy and comfort. Furthermore, it includes 15 settings to ensure any desired custom results, and an ergonomic handle makes this trimmer easy to hold and use.
In conclusion, in the case of men looking for a specific line of products to facilitate their lives, here are some innovative devices that could help them improve their appearance in less time. 
Read Also: The Best Moisturizers for Men, According to Skin Type
To know more about Skincare Devices and Beauty's latest updates, please Like and Follow our Facebook and Instagram accounts…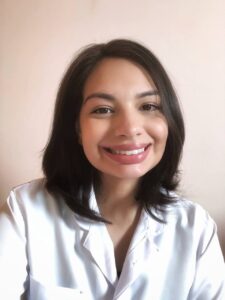 About the Author: MSci Maísa Melo is a Pharmacist and a current PhD student in cosmetic technology, from São Paulo, Brazil. She has earned her master's degree from the University of São Paulo and has been involved with the development, stability, safety and efficacy of cosmetics since 2013. She has specialized in the clinical efficacy of cosmetics by biophysical and skin imaging techniques as well as the use of alternative models to animal testing. Her research work has been published in several scientific journals and book chapters from the field.