Why to choose Think Dirty App? Well, among the sea of options in cosmetics, it might be challenging to choose the best option, especially if you are looking for clean, organic products. In this context, the app Think Dirty might be the solution for you as it will quickly identify the ingredients, so you do not have to learn and memorize all those complicated names.
The app Think Dirty will help you make a conscious and cleaner cosmetics choice. The main aim of this app is to spot skincare ingredients to avoid easily by scanning the product barcode. The app will give easy-to-understand info on the product, track dirty components, and shop for cleaner similar options.
It includes over 850,000 cosmetics and personal care products, mainly from Canada and the U.S., in its database. Ingredient alerts will be presented if any flagged ingredients in the products you viewed are found. Ingredient alerts will be delivered if any flagged
ingredients in the products you viewed are found. Furthermore, saving time by pre-selecting your Allergens, Ingredient preferences and personalizing your shopping experience is possible. 
Another feature is the Dirty Meter®, a comprehensive rating given, along with detailed (but easy-to-understand) information on ingredients, certifications, and health impacts. It can also help you start with the products that are already in your bathroom, so by learning their ratings, you can "clean" it up.
If you search for a product that is not on the app's database, they allow you to use your device's camera to scan its barcode and capture the list of ingredients, and then submit it to the developers. For registered users who submit products, the app thanks by giving a discount code to use their beauty box subscription, and a notification will be provided once they are in our database.
In conclusion, Think Dirty is the easiest way to learn about the potentially toxic ingredients in your cosmetics and personal care products. This way, finding and promoting good companies that use non-toxic ingredients is possible. 
Read Also: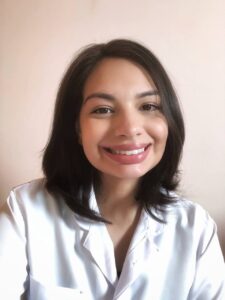 About the Author: MSci Maísa Melo is a Pharmacist and a current PhD student in cosmetic technology, from São Paulo, Brazil. She has earned her master's degree from the University of São Paulo and has been involved with the development, stability, safety and efficacy of cosmetics since 2013. She has specialized in the clinical efficacy of cosmetics by biophysical and skin imaging techniques as well as the use of alternative models to animal testing. Her research work has been published in several scientific journals and book chapters from the field.
To know more about Skincare Devices and Beauty's latest updates, please Like and Follow our Facebook and Instagram accounts…