Jade rollers are a big hit in the skincare community as this stone is believed to have healing powers and absorb negative energy. This way, when incorporated into tools to be used on the skin, it boosts blood circulation, reduces under eye swelling, and helps products absorb better and more deeply.
In this context, brands have been innovating in the use of jade in their products, so it will catch the public's attention, as it is now possible to find a Jade Roller everywhere. One example is the Lanshin Sculpting Spoon. It is also made of pure Jade but in the form of a spoon. It is an excellent alternative for precision work like cheek sculpting, draining puffiness, advanced under-eye release, jaw release, sinus congestion, and more.
Another option is the Esker Beauty Allover Jade Roller which differentiates itself from the standard rollers because of its size, which is bigger and allows use in the whole body and by the presence of tiny spikes that are not painful but can provide a deep and gentle self-massage. 
Finally, the brand INC.redible has matched the power of a Jade Roller to a cosmetic product, creating the De-Puffing Under Eye Jade Roller, which is a serum with de-puffing under-eye properties that is enriched with ingredients like pearl, snow mushroom, and coconut oil in a flask with rollerball tip made of Jade. 
In conclusion, there are much more than just the traditional Jade Rollers in the market nowadays so that you can enjoy this precious stone's benefits in fun and modern formats.
Read Also: Gua Sha Tool Vs. Jade Roller: What's the Difference?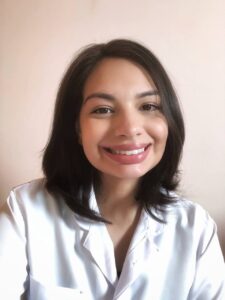 About the Author: MSci Maísa Melo is a Pharmacist and a current PhD student in cosmetic technology, from São Paulo, Brazil. She has earned her master's degree from the University of São Paulo and has been involved with the development, stability, safety and efficacy of cosmetics since 2013. She has specialized in the clinical efficacy of cosmetics by biophysical and skin imaging techniques as well as the use of alternative models to animal testing. Her research work has been published in several scientific journals and book chapters from the field.
To know more about Skincare Devices and Beauty's latest updates, please Like and Follow our Facebook and Instagram accounts…