Hair straighteners are efficient and known hair tools but should not be used daily as frequent hair straightening can lead to hair damage and breakage. In this context, new and innovative tools are being created to decrease these damages and make the hairstyling process more effortless and healthier. 
The L'Oreal Professionnel Steampod 3.0 is a new-generation hairstyling tool with steam power. The difference is that the steam sealer hydrates and transforms hair with fast results and 78% less damage when compared to other thermal devices. 
More benefits from the patented steam technology include a 2x faster and smoother hair styling, instant shine, softer hair, and long-lasting frizz control. It also has a continuous stream flow for homogeneous results, and the design is lightweight and sleek. It also includes an extra-long, 360°C rotating cord that allows the hairstyling tool more versatility than ever before, which is especially important to create effortless waves.
To create the steam, it includes an integrated water tank that should be refilled with use and makes the tool more travel friendly. The brand also created a line of products for different types of hair to be used in combination with the Steam pod so that the best results will be obtained.
In conclusion, the L'Oreal Steampod 3.0 is a great and modern tool to create a personal look that suits your individual hair styling needs with safety, as it will provide instant shine, optimum protection, lasting suppleness, and natural movement in just one product.
Read Also: New Devices To Upgrade Your Hair Care Routine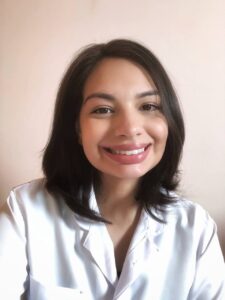 About the Author: MSci Maísa Melo is a Pharmacist and a current PhD student in cosmetic technology, from São Paulo, Brazil. She has earned her master's degree from the University of São Paulo and has been involved with the development, stability, safety and efficacy of cosmetics since 2013. She has specialized in the clinical efficacy of cosmetics by biophysical and skin imaging techniques as well as the use of alternative models to animal testing. Her research work has been published in several scientific journals and book chapters from the field.
To know more about Skincare Devices and Beauty's latest updates, please Like and Follow our Facebook and Instagram accounts…