The use of magnetics in skincare is a fantastic way to create new experiences and results in the routine. In this context, brands have been incorporating this technology into their catalog, and MDNA, a brand owned by the pop star Madonna has a magnetic product as a highlight of their line.
The product called "Skin Rejuvenator" is a device that promises multiple benefits as it has two specially designed heads. The first head is magnetic and has the objective of removing impurities from the skin surface, and the second infuses the skin with ingredients from cosmetic products. 
The magnetic head is equipped with a neodymium magnet to remove the clay mask from the same brand without leaving any residue. It will draw the skin impurities along with the mask, as they will be absorbed by the product. Furthermore, it will provide a magnetic cell stimulation that helps in the maintenance of a healthy turnover cycle of skin cells. 
The infusion head works by emitting micro currents on the skin surface to help cosmetic ingredients reach deeper layers. It responds to the moisture levels of the skin and adjusts the volume of the produced current, ensuring a smooth and balanced treatment with a technology that was once used exclusively by professionals. The head is equipped with four unique pulses (infusion, reset, treatment and micro-oscillation) to achieve firm, resilient, and healthy skin. 
In conclusion, this new technology is a fun and effective way to improve skin rejuvenation, with an ease to apply and clean methodology that guarantees great results after the use of the device with the right products. 
Read also: Sculptra: A Groundbreaking Skin Rejuvenation Procedure
To know more about Skincare Devices and Beauty's latest updates, please Like and Follow our Facebook and Instagram accounts…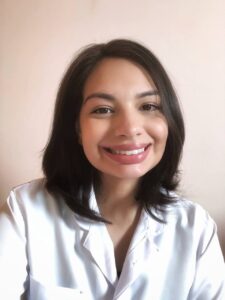 About the Author: MSci Maísa Melo is a Pharmacist and a current PhD student in cosmetic technology, from São Paulo, Brazil. She has earned her master's degree from the University of São Paulo and has been involved with the development, stability, safety and efficacy of cosmetics since 2013. She has specialized in the clinical efficacy of cosmetics by biophysical and skin imaging techniques as well as the use of alternative models to animal testing. Her research work has been published in several scientific journals and book chapters from the field.