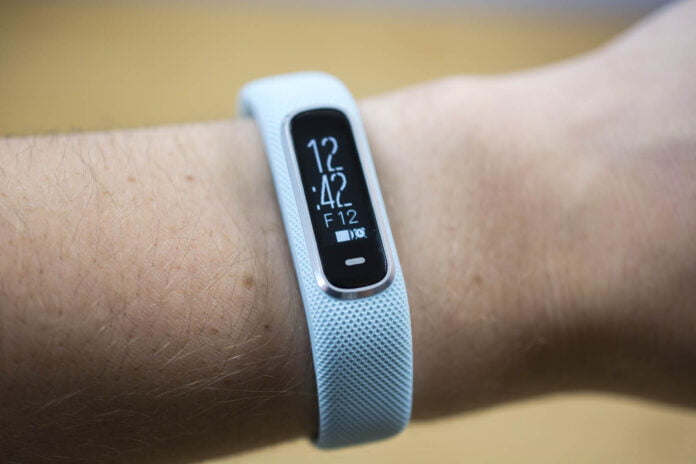 As with the majority of the fitness trackers on this list, the Garmin Vívosmart 4 is a fitness multi-tool, offering a smorgasbord of metrics about your daily activity. The idea is that you keep it on at all times; you can then check your step count, the number of floors you've climbed, your heart rate, and total active minutes at a glance. When you go to sleep, it'll also monitor your quality of sleep. You can even keep it on when you go swimming.
All that is pretty par for the course with these devices – but this particular one excels because of the quality of its all-round package.
Let's start with its looks. The design of the Vívosmart 4 is really smart. It's more a bracelet than a watch, just over half an inch wide, and the strap is flexible but feels tough. It's all very ergonomic and sleek; you quickly forget you're wearing it, which is important, because to get the most out of the Vivosmart, it pretty much needs to be on your wrist 24/7.  And the battery life is great, lasting me well over a week of continuous usage.
Read Full story on telegraph.co.uk
Also read: Amope Pedi Perfect Electronic Dry Foot File (Blue) Value Set with 3 Roller Heads