The advanced portable technology nowadays makes it possible to try new things without going out and actually living the experience. This happens due to the virtual reality technology and modern systems that develop an algorithm that understands the command and provides all information needed. In the beauty community, this is not different.
The Visada app, for example, has a concept where users obtain personalized beauty and makeup recommendations by just uploading a selfie. The app will analyze the photo and show makeup looks, beauty tips, and makeup tutorials especially picked to match the picture. 
Being considered the most advanced beauty app on the market, the Visada is fun and accurate. It includes many features for users to virtually try new things, learn tricks and learn more about themselves and what compliments their natural beauty. 
Here are some of the included features on the app Visada:

It is possible to try on hundreds of makeup looks virtually. The app searches through thousands of YouTube makeup tutorials to find vloggers that look like the person on the uploaded photo, and these makeup looks are then placed on the image so it is possible to see what it would look like. 

Get feedback on profile photos and looks. The community is great and will be honest about the photos available to be rated. 

Discover more details about your face shape, celebrity look alike, and which products are the best recommendations among many famous brands. 

With just one selfie, it is possible to make the app's state-of-the-art computer vision technology to analyze the photo and create a unique beauty profile.

It will also feature the latest beauty trends, makeup looks, tips, and tutorials that match your beauty profile.
In conclusion, the Visada app is excellent for new product discovery and pointing out trouble areas with your skin that could improve. Its advanced features will create a fun and dynamic space to try new things and learn more about the beauty world and yourself. 
Read Also: The Integration of Beauty Devices and Apps – Taking Your Skin Care Routine to a Next Level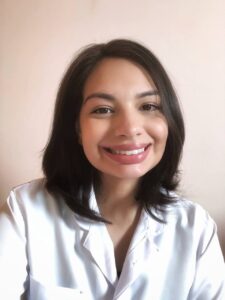 About the Author: MSci Maísa Melo is a Pharmacist and a current PhD student in cosmetic technology, from São Paulo, Brazil. She has earned her master's degree from the University of São Paulo and has been involved with the development, stability, safety and efficacy of cosmetics since 2013. She has specialized in the clinical efficacy of cosmetics by biophysical and skin imaging techniques as well as the use of alternative models to animal testing. Her research work has been published in several scientific journals and book chapters from the field.
To know more about Skincare Devices and Beauty's latest updates, please Like and Follow our Facebook and Instagram accounts…