If you start in the skincare community, it can be confusing to select what cosmetics you need to look to add in your routine. In this context, the app "Skincare Routine" by Mento Apps can be the solution.
With this app, it is possible to create a personalized skincare routine by learning which orders to use and keeping track of your usage.
It comes pre-loaded with Deciem products, but it is possible to add any skin treatments to all your favorite brands so you can work with what you already have or look for reviews and suggestions anywhere.
Once you add products to your routine, they will be automatically placed in your AM or PM routine as recommended. The products will be listed in the recommended layering order, along with advice for when and how to use each product.
This app is also great for tracking your skincare routine, as it is possible to keep track of usage to avoid conflicts. Simply check each product off your list every morning and evening and the app will show you which products should be avoided. Another feature is tracking your skin progress with a special space to make a note whenever you notice your skin is looking particularly good or bad. You can also add a comment to note down more details for your own record and add photos to track your progress.
Notifications are also available and especially useful if you have a bad memory. This app can set up alarms to remind you about your daily skin regimen. Timers for products that require a specific wait time or days of the week are also available.
Also Read: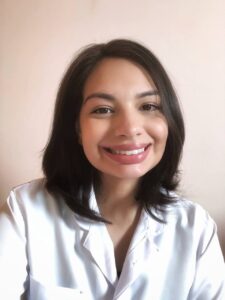 About the Author: MSci Maísa Melo is a Pharmacist and a current PhD student in cosmetic technology, from São Paulo, Brazil. She has earned her master's degree from the University of São Paulo and has been involved with the development, stability, safety and efficacy of cosmetics since 2013. She has specialized in the clinical efficacy of cosmetics by biophysical and skin imaging techniques as well as the use of alternative models to animal testing. Her research work has been published in several scientific journals and book chapters from the field.
To know more about Skincare Devices and Beauty's latest updates, please Like and Follow our Facebook and Instagram accounts…