The skin is a sensitive body organ and can be affected by changes in temperature. Some of these changes can be positive and bring actual improvements to the skin. In this context, some brands have been experimenting with these technologies to create modern devices that will apply temperature variations to influence the skin positively. skincare routine
One example is the Osmosis Skincare Cool Tool, a device designed to cool, soothe, and help stimulate blood circulation to ease inflammation, irritation, and puffiness. It can be used on the face, neck, or body and on most skin types and should be kept in the refrigerator for best results. Furthermore, it is recommended to be used after applying serums or other skincare treatments to maximize the effects. 
Another option is the Easay Heat and Cooling Eyecare Tool. It is an innovative device with multiple modes to meet the eye care needs of different people. The great thing about it is that it simulates real-life techniques, intelligently controls the massage force, stimulates eye acupuncture points, relaxes tight muscles around the eyes, and has multi-effects to relieve eye fatigue. It has built-in speakers to play your favorite music by Bluetooth or prerecorded nature sounds to enhance relaxation. In general, the cooling effects of this device can improve the following conditions: dry eye with a reduced tear, dried eyes, eye redness, eye infections, acid swelling eyes, swelling eyes caused by crying, and red and swollen eyes by staying up late. On the other hand, the heating feature can act on dark circles, tired eyes, and sleepless eyes, swelling eyes caused by inflammation, chronic eyelid inflammation, and dry eye with blepharitis gland secretion.
In conclusion, temperature changes can have many beneficial effects, and many portable and easy-to-use tools are now available to bring those tools to at-home treatments.
Read Also: An Award-Winning Cleansing Device To Improve Your Skincare Routine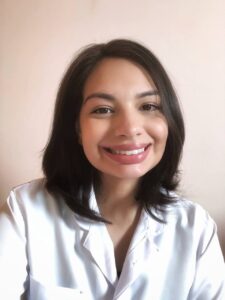 About the Author: MSci Maísa Melo is a Pharmacist and a current PhD student in cosmetic technology, from São Paulo, Brazil. She has earned her master's degree from the University of São Paulo and has been involved with the development, stability, safety and efficacy of cosmetics since 2013. She has specialized in the clinical efficacy of cosmetics by biophysical and skin imaging techniques as well as the use of alternative models to animal testing. Her research work has been published in several scientific journals and book chapters from the field.
To know more about Skincare Devices and Beauty's latest updates, please Like and Follow our Facebook and Instagram accounts…