Proper sun protection is the most important skin care habit, and it should be done daily (even when it's cold and cloudy!) as it can help you avoid many health and beauty problems.
Besides the use of a good sunscreen and clothing pieces that help with that protection, there are now apps for your smartphone that can help with the control of sun exposure.
There are many apps that inform you of the UV index of the region you are in. This information is very important so you can plan your day outside and avoid burning. Although sunscreen should be used frequently, in days of a high UV index the exposure should be done more carefully and some hours of the day are more dangerous than others. The app UV Index Widget Worldwide, has a special tab for personalized safety information and recommendations for your skin regarding when the risk of getting sunburn is higher. There is also the app UV Index Now – UVI mate that also specializes on personalized skin recommendations to avoid sunburns with notifications to help you identify the best time to be outside. More similar apps are UVLens, My UV Index, Wolfram Sun exposure app, TANtastic and others that can be easily found on your app store. 
If some strange mole or spot appears on your skin, you can use apps like Miiskin Skin Tracker, Molescope, SkinVision and others that will help you monitor and map them over time. Some will provide a preliminary diagnostic and indicate if it is necessary to visit a dermatologist (during the appointment, the pictures of these changes can also help the doctor diagnose and indicate the correct treatment as well). 
Whatever you choose to do, everything helps on your skin beauty and health, keeping your skin care safe and fun using these new technologies. 
Read also: Tips on How to Select the Appropriate Sunscreen for Your Skin Type
To know more about Skincare Devices and Beauty's latest updates, please Like and Follow our Facebook and Instagram accounts…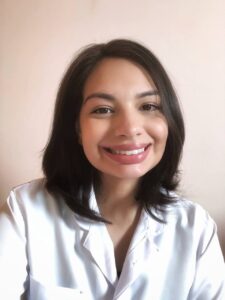 About the Author: MSci Maísa Melo is a Pharmacist and a current PhD student in cosmetic technology, from São Paulo, Brazil. She has earned her master's degree from the University of São Paulo and has been involved with the development, stability, safety and efficacy of cosmetics since 2013. She has specialized in the clinical efficacy of cosmetics by biophysical and skin imaging techniques as well as the use of alternative models to animal testing. Her research work has been published in several scientific journals and book chapters from the field.