Hyaluronic acid is a trendy active ingredient that is great for helping improve overall skin flexibility and elasticity. At the same time, microcurrent facials are known for using a low-grade electrical current to create a more lifted, tightened, and firm appearance, so you can imagine that combining both might be the ultimate skincare strategy.
This combination can be found on the TensCare Uniwand, a microcurrent facial toning device that comes with a hyaluronic acid gel to boost the effects. In more detail, this kit includes hyaluronic acid conductive gel that lets the TensCare Uniwand, a microcurrent facial portable device, work while also hydrating the face and neck.
 The microcurrent device is meant to firm and tone the skin in anti-aging treatments that last just 5 minutes per area. This technology makes facial muscles contract, tightening the skin above them, and it's painless. It can be used in all your facial contours to tone jowls, soften crow's feet, minimize brow furrows, and plump laugh lines. 
To use, just apply the gel, and move the wand in each facial zone in upward motions for around 5 minutes. After that, clean the device with alcohol wipes and remove the remaining gel from your face by washing it with warm water. The results should be visible after just six weeks of use, and the whole treatment is recommended to be done in twelve weeks, five days a week.
In conclusion, the TensCare Uniwand toning device because of proven microcurrent tech that uses small electrical pulses to cause the facial muscles to contract with the benefits of Hyaluronic Acid.
Read Also: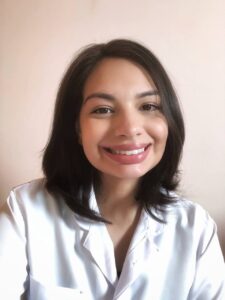 About the Author: MSci Maísa Melo is a Pharmacist and a current PhD student in cosmetic technology, from São Paulo, Brazil. She has earned her master's degree from the University of São Paulo and has been involved with the development, stability, safety and efficacy of cosmetics since 2013. She has specialized in the clinical efficacy of cosmetics by biophysical and skin imaging techniques as well as the use of alternative models to animal testing. Her research work has been published in several scientific journals and book chapters from the field.
To know more about Skincare Devices and Beauty's latest updates, please Like and Follow our Facebook and Instagram accounts…