We all have a favorite body wash, and although it can be used on its own, combining it with a body scrubber can make the experience even more enjoyable and smooth. There are an infinite number of models to choose from, with various materials and ways to use, so we are some examples of the best tools to use along with body wash.
The brand EcoTools has a few options. The Loofah Bath Brush is designed with a hand-cut, natural loofah and an ergonomic handle for better control while cleansing and exfoliating. It should be used wet with the addition of body wash, focusing on hard-to-reach areas like the back and legs. Another option is the Exfoliating Back Scrubber which has easy-to-hold handles that help cleanse the whole back area and wash away skin impurities.
For men, there is the Dove Men+Care Active Clean Shower Tool that promises to deliver two levels of scrubbing power. It is easy to grip and hang in the bathroom, so a shower becomes a simple and efficient skincare routine. This is an interesting tool due to the fact that men's skin is different, so this product is developed to keep it healthy and protected from dryness. It is easy to grip and hang in the bathroom, so a shower becomes a simple and efficient skincare routine.
Finally, the PMD Clean Body is perfect if you want something more high-tech. It is rechargeable, has three attachments and multiple settings, having this way, everything you need in one product. It includes SonicGlow Technology which breaks down dirt and oil from within the pores at 7,000 vibrations per minute, and the Silver-Infused Loofah should be used with body wash.
Read Also: The Benefits Of Paraffin Bath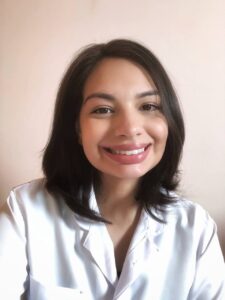 About the Author: MSci Maísa Melo is a Pharmacist and a current PhD student in cosmetic technology, from São Paulo, Brazil. She has earned her master's degree from the University of São Paulo and has been involved with the development, stability, safety and efficacy of cosmetics since 2013. She has specialized in the clinical efficacy of cosmetics by biophysical and skin imaging techniques as well as the use of alternative models to animal testing. Her research work has been published in several scientific journals and book chapters from the field.
To know more about Skincare Devices and Beauty's latest updates, please Like and Follow our Facebook and Instagram accounts…