The skin is the largest barrier of the human body, designed to naturally keep external things out and not let them in. The downside of this is that topical products, like dermo-cosmetics, might have their absorption decreased, and the effects will not reach their maximum results. To create a solution, two MIT PhDs developed the Droplette Micro-Infuser, a tool designed initially to treat the child skin disease epidermolysis bullosa. It is an electromechanical device that uses a fascinating fluid physics phenomenon to infuse scientifically proven ingredients 20x deeper than traditional skincare.
The innovative technology creates tiny, fast-moving droplets that break past the barrier to get active deep inside the skin. It is painless and known for delivering clinical-strength results in just a few days. It is important to note that the products used with this tool should only be the company's capsules, which are sold in kits and have many different options for all skin types.
To use, the portable egg-shaped hand-held device should be prepared with its own skincare capsules first. Then, the procedure is quick and straightforward, with the following steps:
Turn on the device and tilt the head back.

Mist it all over the face, including the neck, chest, and even hands.

Turn off the device and take the capsule out. The company will supply proper recycling bags for the used material.
The Droplette has excellent reviews by all media and is always strongly recommended. If you are looking to go the extra mile on the skincare routine, this tool might bring the enhanced results you are looking for. 
Read also: DERMAPORE Ultrasonic Pore Extractor Serum Infuser
To know more about Skincare Devices and Beauty's latest updates, please Like and Follow our Facebook and Instagram accounts…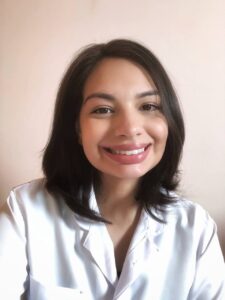 About the Author: MSci Maísa Melo is a Pharmacist and a current PhD student in cosmetic technology, from São Paulo, Brazil. She has earned her master's degree from the University of São Paulo and has been involved with the development, stability, safety and efficacy of cosmetics since 2013. She has specialized in the clinical efficacy of cosmetics by biophysical and skin imaging techniques as well as the use of alternative models to animal testing. Her research work has been published in several scientific journals and book chapters from the field.