Eating healthy can be a tough task, especially on a busy routine. This way, smartphone apps are an ally on this quest once they can guide you through the diet and personalize a routine according to your needs.
Many types of apps to start eating healthier don't necessarily include calorie counting. One option is the PlateJoy app, which is designed to help you save time while still eating healthy. Before use, it will guide the user through a questionnaire to collect details about lifestyle, cooking habits, and dietary preferences. After that, a custom meal plan and shopping list are going to be personally created for your household. In addition to choosing your meal plan, you can also select specific ingredients that you'd like to avoid, the amount of variety you prefer, and your desired portion sizes.
Another option is the Yummly Recipes & Cooking Tools, which includes more than 2 million recipes to choose from and a variety of options tailored to your tastes, needs, and preferences. Recipes are sorted and organized by cuisine, course, diet, and required ingredients, making it easy to find something that works for you at the right time. It is also possible to put ingredients that you still need to buy on a shopping list and create custom collections with your favorite recipes.
Finally, the Ate Food Journal app is designed to be mindful of food journaling apps that don't count calories. The objective is to help you understand why you eat certain foods and how they make you feel. The app enables you to take photos of your meals and activities to create a visual timeline of your day. It works differently because it encourages participation in experiments, like eating with your non-dominant hand and adding details about each meal, including what you ate, how it was made, and how it tasted so that you can live the moment fully.
Read Also: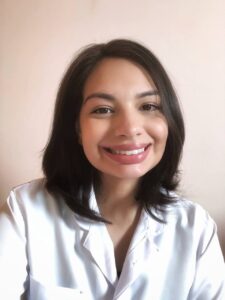 About the Author: MSci Maísa Melo is a Pharmacist and a current PhD student in cosmetic technology, from São Paulo, Brazil. She has earned her master's degree from the University of São Paulo and has been involved with the development, stability, safety and efficacy of cosmetics since 2013. She has specialized in the clinical efficacy of cosmetics by biophysical and skin imaging techniques as well as the use of alternative models to animal testing. Her research work has been published in several scientific journals and book chapters from the field.
To know more about Skincare Devices and Beauty's latest updates, please Like and Follow our Facebook and Instagram accounts…