The lipstick color you wear adds to your overall personality. Makeup is a fun way to express ourselves and find out what we like or not. In this context, having the possibility to create personalized lipstick colors can be very interesting and even save money. 
With its sleek patent-pending portable design, the GoPlay Lipskit tool is a game-changing makeup device that lets you create any lip color in a matter of seconds. It can save you from unhygienic testers or wasting unused products.
The intuitive, compact lip color kit comes with five bullets (cartridges) of 5ml base colors. It is built based on 'Color Theory, which states that a combination of primary shades of red, yellow, and blue, along with white and black, gives you a wide array of colors. 
It is a clean, vegan, cruelty-free, and ethically sourced brand that focuses on changing the industry concerning excessive waste production and having too many unnecessary products. 
The pigments help you achieve a matte, long-lasting look. Still, it is also possible to change the texture and finish of your lip colors to moist or tint with the jojoba oil-infused 'Moisture Drops' that give this tool endless possibilities.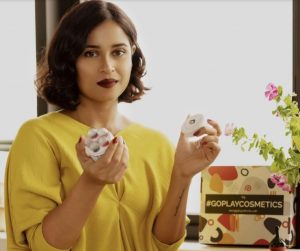 After creating a new color, you can save them for touch-ups on reusable pots that come with the product, and a color blend chart is also available to guide you through the process. 
In conclusion, the GoPlay Lipskit tool provides hours and hours of fun experimenting with different looks and infinite possibilities with makeup creation. It will also help with the excessive waste of products, which is a problem for the world. 
Also Read: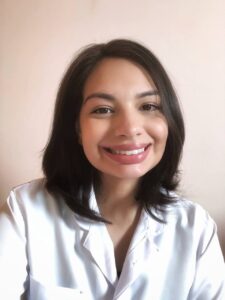 About the Author: MSci Maísa Melo is a Pharmacist and a current PhD student in cosmetic technology, from São Paulo, Brazil. She has earned her master's degree from the University of São Paulo and has been involved with the development, stability, safety and efficacy of cosmetics since 2013. She has specialized in the clinical efficacy of cosmetics by biophysical and skin imaging techniques as well as the use of alternative models to animal testing. Her research work has been published in several scientific journals and book chapters from the field.
To know more about Skincare Devices and Beauty's latest updates, please Like and Follow our Facebook and Instagram accounts…