Trying new methods to do blackhead removal is one of the most popular procedures in the skincare community. There is the option of professional skin cleaning, which includes blackhead extraction, but devices are also used at home.
One example is the Gugugu Skin Scrubber, a spatula-like tool that exfoliates and removes dirt, oil, and everything else trapped inside the pores through high-frequency vibrations. It is a complete tool as it also has four settings to cleanse, moisturize, reduce oil, and lift skin. The cleansing mode removes all of the deepest impurities, while the lifting mode helps firm, plump, and reduce wrinkles. 
Another option is the Amconsure Facial Steamer. Steaming the face before extracting blackheads is very important since the heat will gently open the pores to allow for better penetration with the extraction tool. This device will come with five different tools to remove blackheads even in the hard-to-reach areas. 
Lastly, the Freeshow Blackhead Remover Pore Vacuum is featured on Amazon as the best-selling "blackhead suction" and has an excellent customer rating. It is recommended as a gentle yet effective tool to remove gunk and blackheads. It is suitable for sensitive skin and has five replaceable suction heads to provide deep cleaning. It can be adjusted between different modes to unclog pores, like makeup residue, acne, or blackheads.
These are just a few of the devices available to remove blackheads. Finding the right one for you includes reading evaluations from customers who have tried the product before and fitting it to your needs.  
Read Also: Finding Your Favorite Facial Ice Roller
To know more about Skincare Devices and Beauty's latest updates, please Like and Follow our Facebook and Instagram accounts…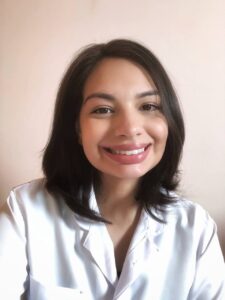 About the Author: MSci Maísa Melo is a Pharmacist and a current PhD student in cosmetic technology, from São Paulo, Brazil. She has earned her master's degree from the University of São Paulo and has been involved with the development, stability, safety and efficacy of cosmetics since 2013. She has specialized in the clinical efficacy of cosmetics by biophysical and skin imaging techniques as well as the use of alternative models to animal testing. Her research work has been published in several scientific journals and book chapters from the field.