Beyond appearance, having nails that are neatly trimmed and polished is very important as it reflects the general state of health and personal hygiene levels, independent of the personal style.
In this context, there is a large variety of products and devices to take your nails to the next level, especially when you have little time. Like the American Clockwork, some companies have started to invest in automated alternatives to get the nails done. At the moment, the only technologies available are to paint the nails, no shaping or other treatments. To paint the nails, these companies use hardware, like a robotic arm with software that distinguishes a fingernail from the surrounding skin to paint the nails. This is likely to become a trend in the future, and the plan is to make the devices available in offices, retail stores and apartment buildings. 
Another interesting innovation is the tool called ClipDifferent™, an automatic nail clipper specially designed for people with disabilities. The manufacturer has used a high-capacity, rechargeable battery to power a finely-tuned, trimming blade to create a seamless fingernail clipping. When the nail is inserted into the slot, the blade automatically trims the nail to the desired length and is captured in a drawer inside the equipment.
In simpler terms, at-home beauty device available in the stores now are electronic tools like the Finishing Touch Flawless Salon Nails which comes with six heads, each with an individual purpose, and provides multiple benefits in creating a polish-ready look. This one device shape and file, grind and smooth, smooth and shine, buff and clean up to make perfect nails at home. Another alternative is the Kiss Professional Power File & Nail Dryer that promises a professional manicure and pedicure at home and with everything to file, buff, shape, groom cuticles, eliminate calluses, and more.
Hence, these innovations in the nail care industry make the process easier, quicker, and cheaper for all consumers. 
Read also: Shape Your Nails To Perfection with an Electric Nail Drill
To know more about Skincare Devices and Beauty's latest updates, please Like and Follow our Facebook and Instagram accounts…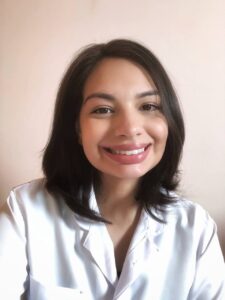 About the Author: MSci Maísa Melo is a Pharmacist and a current PhD student in cosmetic technology, from São Paulo, Brazil. She has earned her master's degree from the University of São Paulo and has been involved with the development, stability, safety and efficacy of cosmetics since 2013. She has specialized in the clinical efficacy of cosmetics by biophysical and skin imaging techniques as well as the use of alternative models to animal testing. Her research work has been published in several scientific journals and book chapters from the field.