A lash lift is an all-natural, semi-permanent procedure that gives the appearance of fuller and thicker eyelashes without using a daily product. With a lash lift, the natural lashes are boosted from the root, providing a lifted, lengthened appearance.
If you are interested in a lash lift, it is important to remember that it is not permanent. It will last only a few weeks (around four to six) and should be done again to maintain the results. Lash lifts can be done of different substances, including Keratin. In this case, a silicone rod covered in keratin is used to achieve the desired effect and, after that, should be left in place for around 8 minutes. Then, a serum is used to set the keratin in place. The whole procedure lasts around 45 minutes in total. 
Although mascara can be used, it is not necessary. Aftercare is very important, and it is indispensable to avoid wetting the lashes in the first 24 to 48 hours. This is to ensure that the lash lift lasts and sets properly. The use of frequent products on the lashes can decrease the effect too. 
In general, lash lifts are safe procedures but should always be performed by a reliable professional. If the treatment is left on too long or applied incorrectly, it is possible that the procedure may go wrong. An example of that might happen is that the lashes become uneven and frazzled.
In conclusion, lash lifts are a simple way to give your lashes a semi-permanent boost. It will keep them lifted and looking fresh for a few weeks, but it is essential to take care of them properly and seek a professional to avoid further problems. 
Also Read:
The Best Type Of Exercise To Do At Home
All About Fungal Acne And Its Treatments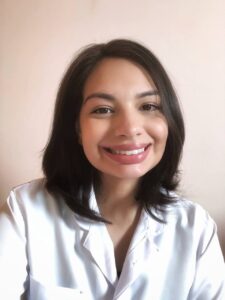 About the Author: MSci Maísa Melo is a Pharmacist and a current PhD student in cosmetic technology, from São Paulo, Brazil. She has earned her master's degree from the University of São Paulo and has been involved with the development, stability, safety and efficacy of cosmetics since 2013. She has specialized in the clinical efficacy of cosmetics by biophysical and skin imaging techniques as well as the use of alternative models to animal testing. Her research work has been published in several scientific journals and book chapters from the field.
To know more about Skincare Devices and Beauty's latest updates, please Like and Follow our Facebook and Instagram accounts…