Traditional cosmetic products usually have the absorption of around 4% of the active ingredients. This is due to the many components of the product and the way the skin receives them. In this context, the brand Réduit created devices for skin and hair with the objective of increasing the absorption of the active ingredients.
 This way, it is possible to increase the absorption rate four times, avoid the use of unnecessary and irritating ingredients and maximize results while also reducing waste. This happens due to the limited use of secondary components on the products and Magnetic Misting coupled with Ultrasonic Diffusion technologies. 
The device made to treat the skin has a powerful yet soothing micro-mist technology that is made to overcome skin barriers and deliver active ingredients deeper into the skin. With this device, the brand promises actual results and creates 20x less waste than when using traditional beauty products. The device is used with a pod that contains the product that will be applied to the skin alone or with traditional moisturizers to boost the results. With this device, the brand promises actual results and creates 20x less waste than conventional beauty products.
To improve hair conditions, the use of a Réduit promises more revitalized, restored, and hydrated strands. Depending on the chosen pod, it can be used on dry or damp hair. Highly concentrated formulas with a fast and deep absorption lead to healthy hair in just a few minutes, as it can be used while in a rush or when you don't want to spend ages doing your hair. 
In conclusion, these devices provide a practical, ergonomic, and one-of-a-kind experience with great results to modernize your skin and hair care routine.
Read also: 13 Easy DIY Skincare Treatments for Glowing, Healthy Skin
To know more about Skincare Devices and Beauty's latest updates, please Like and Follow our Facebook and Instagram accounts…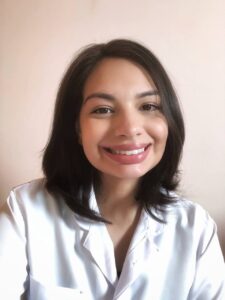 About the Author: MSci Maísa Melo is a Pharmacist and a current PhD student in cosmetic technology, from São Paulo, Brazil. She has earned her master's degree from the University of São Paulo and has been involved with the development, stability, safety and efficacy of cosmetics since 2013. She has specialized in the clinical efficacy of cosmetics by biophysical and skin imaging techniques as well as the use of alternative models to animal testing. Her research work has been published in several scientific journals and book chapters from the field.