Achieving radiant and clear skin has never been easier with the innovative UNO Spoon for facial cleansing. This revolutionary device combines simplicity, effectiveness, and convenience to provide you with a spa-like experience in the comfort of your own home. Let's delve into the features and benefits of the UNO Spoon:
Effortless Cleansing:
The UNO Spoon simplifies your skincare routine by offering a gentle and efficient cleansing method. Its ergonomic design fits comfortably in your hand, allowing for easy maneuverability across your face. With a soft silicone spoon-shaped head, it effortlessly glides over your skin, lifting away dirt, oil, and impurities.
Pore-perfecting Results:
Say goodbye to clogged pores and hello to a smoother complexion! The UNO Spoon's specially designed head targets even the most hard-to-reach areas, such as the sides of the nose and around the chin. Its gentle vibrations penetrate deep into the pores, removing debris and unclogging them, resulting in minimized pores and a refined skin texture.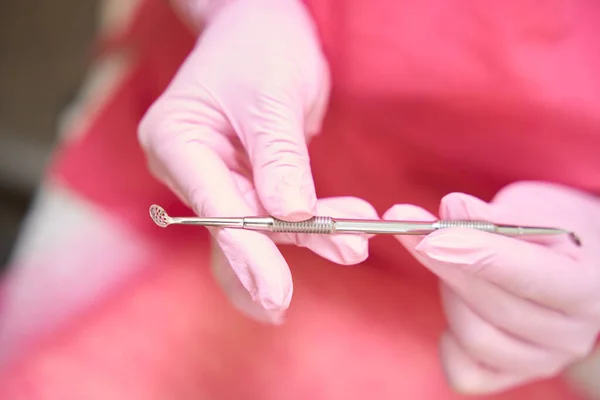 Customizable Experience:
The UNO Spoon offers multiple vibration modes, allowing you to personalize your cleansing experience. Whether you prefer a gentle or more invigorating massage-like sensation, simply adjust the settings to suit your preferences. Additionally, its compact size makes it travel-friendly, so you can maintain your skincare routine wherever you go.
Enhanced Absorption:
The gentle vibrations of the UNO Spoon not only cleanse your skin but also enhance the absorption of your favorite skincare products. By increasing blood circulation and stimulating the skin, it helps your serums, moisturizers, and treatments penetrate deeper, maximizing their effectiveness and delivering noticeable results.
Gentle on Your Skin:
Designed with your skin's health in mind, the UNO Spoon utilizes soft and hygienic silicone that is suitable for all skin types, including sensitive skin. It is easy to clean and maintain, ensuring a hygienic experience every time you use it.
A Time-saving Solution:
With the UNO Spoon, you can achieve a thorough cleansing routine in just a few minutes. Its efficient vibration technology allows for quick yet effective cleansing, making it perfect for busy individuals who want to maintain their skin's health without sacrificing time.
Unlock the Secret to Radiant Skin:
Investing in the UNO Spoon is investing in the long-term health and beauty of your skin. Enjoy the benefits of deep cleansing, minimized pores, enhanced product absorption, and a more radiant complexion. Take control of your skincare routine with this powerful yet gentle device and unveil the beauty that lies within.
For more Skincare news and Beauty latest updates please Like and Follow our Facebook Page and Instagram account…
Read Also: Blepharoplasty: A Comprehensive Guide to Eye Lift Surgery