Highlighters have become an essential makeup product in recent years, adding a touch of glow to the skin and enhancing facial features. However, if you have oily skin, using a highlighter can be a bit tricky. The oil on your skin can make the highlighter look greasy and melt away quickly. But fear not, there are ways to make your highlighter work for your oily skin. In this article, we will discuss how to use a highlighter on your oily skin effectively.
Prep Your Skin
The first step to using a highlighter on oily skin is to prep your skin properly. It's essential to clean and exfoliate your skin before applying any makeup products. This will help to remove any excess oil and dead skin cells that may clog your pores, making your skin look dull and oily.
After cleansing and exfoliating, apply a lightweight moisturizer that is suitable for oily skin. It's important to choose a moisturizer that is non-comedogenic and oil-free to avoid clogging your pores. Using a moisturizer will keep your skin hydrated and prevent the highlighter from accentuating any dry patches on your skin.
Choose the Right Highlighter Formula
When it comes to choosing a highlighter for oily skin, the formula is crucial. Avoid cream and liquid highlighters as they tend to slide off oily skin quickly. Instead, opt for powder or baked highlighters, which are long-lasting and will stay put on your skin.
You can also choose a matte highlighter, which will give you a subtle glow without adding any extra shine to your oily skin. If you want a more intense glow, go for a shimmer highlighter, but be sure to apply it sparingly.
Apply the Highlighter to the Right Areas
Knowing where to apply the highlighter is crucial to achieving a natural and glowing look on oily skin. Avoid applying the highlighter on areas where you tend to get oily, such as the T-zone. Instead, focus on applying it to the high points of your face, such as the cheekbones, brow bone, and the tip of your nose.
Using a fan brush, pick up a small amount of the highlighter and tap off any excess powder. Then, apply it to the areas you want to highlight with a light hand. Build up the intensity gradually to avoid applying too much highlighter at once.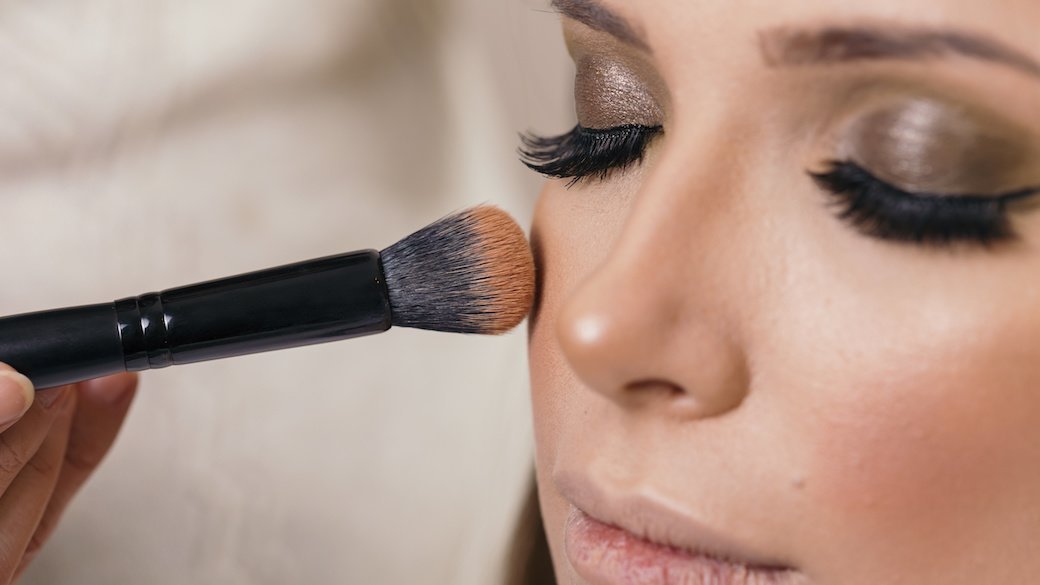 Set Your Highlighter with Powder
To make your highlighter last longer on oily skin, set it with a translucent powder. This will help to absorb any excess oil and prevent the highlighter from melting away.
Using a fluffy powder brush, dust a small amount of translucent powder on top of the highlighter. Be sure to blend it well to avoid any harsh lines.
Use a Setting Spray
A setting spray is an excellent way to make your makeup last longer, including your highlighter. It will help to lock in your makeup, prevent any smudging or melting, and give your skin a natural-looking finish.
After applying your highlighter, spray a few pumps of setting spray on your face. Be sure to hold the bottle at arm's length and avoid spraying too much product in one area.
For more Skincare news and Beauty latest updates please Like and Follow our Facebook Page and Instagram account…