Trying out new experiences for treatments for facial rejuvenation can be fun, and new technologies are always available. In this context, high-frequency facial massagers are a modern method to get interesting results, which can even be done at home.
The Lift Care Fusion Skin Hot & Cold Dual Facial Massager Facial Device uses technology to improve facial appearance. With different modes, here are all the possibilities of this tool:
Vibration Massage:

Up to 8200 times per minute vibrations, this technology stimulates skin cells and promotes blood circulation to relieve fatigue and rejuvenate the facial complexion.

Hot Massage:

 It

opens up the pores for deep cleansing, which makes it ideal for use before applying any topical treatments as it enhances the absorption rate for the maximum benefit of the products.

Cold Massage:

It detoxifies and shrinks pores. Cold therapy shrinks pores and stimulates collagen production. As we age, our skin loses moisture and dehydrates, which could result in many signs, including visible wrinkles.

Red Light Therapy:

It

promotes blood circulation and collagen regeneration to increase skin elasticity. Red light also improves damaged skin and diminishes the appearance of fine lines and wrinkles.

Blue Light Therapy:

This therapy kills bacteria from within the skin while diminishing inflammation to prevent breakouts, rosacea, and blemishes.
Fusion Skin by Lift Care is considered a spa-grade anti-aging beauty device designed to boost skin adaptability from hot and cool massage. It is also relaxing to use and promotes an improvement in eye stress, removes eye bags, relaxes the skin, and relieves fatigue.
In conclusion, Fusion Skin is a premium skincare device that combines five different massage modes with sonic vibration and LED light treatment to eliminate wrinkles, fine lines, and breakouts. The stainless steel Fusion temperature panel boosts the absorption of skin care products to bring hydrated and smooth skin, increase blood circulation, reduce tightness, relax muscles and relieve pain.
Also Read: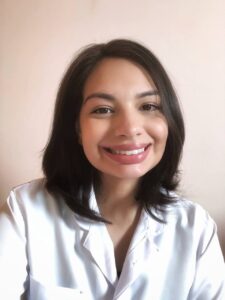 About the Author: MSci Maísa Melo is a Pharmacist and a current PhD student in cosmetic technology, from São Paulo, Brazil. She has earned her master's degree from the University of São Paulo and has been involved with the development, stability, safety and efficacy of cosmetics since 2013. She has specialized in the clinical efficacy of cosmetics by biophysical and skin imaging techniques as well as the use of alternative models to animal testing. Her research work has been published in several scientific journals and book chapters from the field.
To know more about Skincare Devices and Beauty's latest updates, please Like and Follow our Facebook and Instagram accounts…