With all the innovations in hair styling, including infinity of curling wands and similar accessories, it is funny to think about using hot rollers to curl hair. These tools might sound antiquated since they have existed for a very long time, being something our grandmothers used to use. However, some news about hot rollers makes them great options among the sea of hair curler wands and other modern devices.
The T3 Volumizing Hot Rollers Luxe is one example, as many celebrity hair stylists use it to obtain greater control of style longevity and bounce of the hair. It is also said to be extremely gentle on the hair, damaging the hair less than other tools. This happens because rollers can easily control the time it will be in contact with the hair, avoiding possible problems. Furthermore, it is different because the velvet flocking doesn't tug or pull on the hair and brings an incredible shine.
Another good option is the Conair Xtreme Instant Heat Ceramic Hot Rollers which are reasonably priced, have no tension or snaring, and include heated clips. Additionally, heated clips ensure no strand is left out, and the plastic tips will help avoid possibly burning the fingers. The set comes with 20 rollers and consists of three sizes ranging from 0.75 to 1.25 inches in diameter. There is velvet flocking inside each ceramic barrel, which is said to help prevent tension and snaring.
This way, hot rollers are a great alternative to the hair curling tools we use, as they are safe for all types of hair and will guarantee fantastic duration and style after use. 
Read Also: The Best Curling Irons Available In Market
To know more about Skincare Devices and Beauty's latest updates, please Like and Follow our Facebook and Instagram accounts…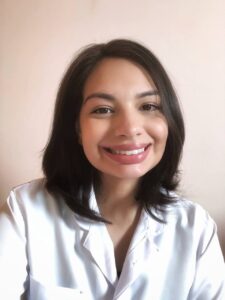 About the Author: MSci Maísa Melo is a Pharmacist and a current PhD student in cosmetic technology, from São Paulo, Brazil. She has earned her master's degree from the University of São Paulo and has been involved with the development, stability, safety and efficacy of cosmetics since 2013. She has specialized in the clinical efficacy of cosmetics by biophysical and skin imaging techniques as well as the use of alternative models to animal testing. Her research work has been published in several scientific journals and book chapters from the field.