We associate laugh, or smile lines with a happy life, but with age, these lines can deepen, making the person look older than reality. Furthermore, other factors can make those fine lines more visible, like a loss of elasticity (collagen), dehydrated skin, genetics, smoking, and sun damage.
A dermatologist will always be the best advisor to understand which procedure you should get, as there are many options available nowadays and here are some examples:
Injectable fillers:

In most cases, fillers are made from hyaluronic acid and are injected at the crease that goes from the mouth to the nose. The effects are noticeable immediately and last for a few months, but it is possible to get them reversed if the results are not what were expected. 

Botox: It is also injectable filler but also works differently. The substances weaken the muscles where it was applied, making lines and wrinkles more relaxed and less noticeable. It is possible to see results within a few days of the initial injection and can last up to 3 months. 
Surgery:

This option may be if more significant long-term results are wanted. A facelift can be a permanent solution for smile lines but has more risks than other treatments.

Laser treatments: This technique removes the top layer of skin cells and decreases skin spots and wrinkles by revealing the lower layer of new skin. Maintenance sessions are needed within a few months but are still an exciting option.
These are just a few treatments available to improve the appearance of smile lines. Deciding between the pros and cons is a great way to guarantee that the best treatment will be picked, which varies individually. 
Read Also: The Benefits Of Getting An Eyelash Lift And Tint
To know more about Skincare Devices and Beauty's latest updates, please Like and Follow our Facebook and Instagram accounts…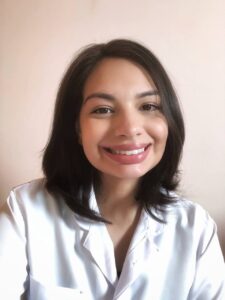 About the Author: MSci Maísa Melo is a Pharmacist and a current PhD student in cosmetic technology, from São Paulo, Brazil. She has earned her master's degree from the University of São Paulo and has been involved with the development, stability, safety and efficacy of cosmetics since 2013. She has specialized in the clinical efficacy of cosmetics by biophysical and skin imaging techniques as well as the use of alternative models to animal testing. Her research work has been published in several scientific journals and book chapters from the field.