Getting perfectly white teeth is a goal for many people, and the stains can appear due to drinking coffee, red wine, smoking cigarettes, and the use of some medications (like tetracycline), or simply because of the aging process.  
If you're looking to improve your smile with a whitening procedure, there are many options available, and here we discuss how and if they are safe.
First, knowing the difference between professional and at-home teeth whitening is crucial. Unlike whitening toothpaste that uses an abrasive ingredient to remove surface-level stains mechanically, the oxygen molecules within these whitening agents weaken the tooth stains on a molecular level. The two main products used for both options are hydrogen peroxide and carbamide peroxide. What changes is the chemical concentration as in the in-office, it is possible to use a very high percentage of hydrogen peroxide because the dentist has the capability to isolate the teeth and make them safe. 
In many cases, the combination with heat or light may be used to speed and intensify the whitening process. In this context, teeth whitening done by a professional can make teeth brighter faster because the bleaching solution is usually much stronger than at-home kits. The main con is the price which is much higher than at-home kits. Furthermore, it may require multiple trips to the dentist and may increase gum irritation and tooth sensitivity. 
In conclusion, tooth whitening is safe for most people and, when performed by a dentist, in-office is the most effective way to get the best and safest results. A whitening system would be a dentist-supervised at-home bleaching product is also an interesting choice.
Read Also: Benefits Of Teeth Scaling – Is Scaling Good For Teeth?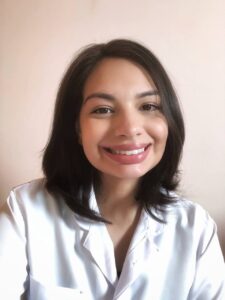 About the Author: MSci Maísa Melo is a Pharmacist and a current PhD student in cosmetic technology, from São Paulo, Brazil. She has earned her master's degree from the University of São Paulo and has been involved with the development, stability, safety and efficacy of cosmetics since 2013. She has specialized in the clinical efficacy of cosmetics by biophysical and skin imaging techniques as well as the use of alternative models to animal testing. Her research work has been published in several scientific journals and book chapters from the field.
To know more about Skincare Devices and Beauty's latest updates, please Like and Follow our Facebook and Instagram accounts…