Getting a device to remove them can be a good idea if you have big blackheads. Blackhead removers are a great tool if used correctly, and many options are available in the market. 
One good example is the Cleaso Blackhead Remover Pore Vacuum. This blackhead remover is a good option because it comes with a camera inside so you can follow the results in real-time and other features like three working modes that make it suitable for different skin types. Level 1 is for sensitive and dry skin, level 2 is for neutral skin, and level 3 is for mixed and oily skin. It also includes six suction heads for different skin conditions: clean up the blackhead, remove dirt grease, reduce dead skin and fine lines, massage, and tighten the skin.
Another option is the Miserwe Skin Scrubber Face Skin Spatula Blackhead Remover. This device uses high-frequency vibrations at 24,000 HZ to deeply clean the skin. It helps gently exfoliate and clean blackheads, comedones, dead skin, oil, and dirt from the face region. It comes with four adjustable modes: Cleaning – High-frequency vibration deep clean skin and make the skin clean and fresh. Lifting – Helps reduce wrinkles and fine lines, lifting and tightening the skin. Ion+ – Helps remove blackheads, dead skin, oil, and dirt from the face. Ion- – Helps skin quickly absorbs nutrition from skin care products.
Finally, the Microderm Glo Mini Diamond Microdermabrasion Tool is safe and gentle enough for all skin types- normal, dry, sensitive, combination, oily, and mature skin. Furthermore, it includes two interchangeable tips to improve the results and fit all face parts. 
Read Also: The 7 Best Blackhead Remover Tools to Tide You Over Until Your Next Facial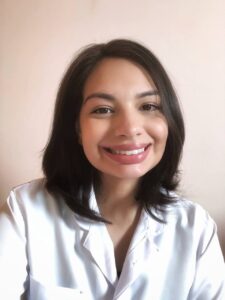 About the Author: MSci Maísa Melo is a Pharmacist and a current PhD student in cosmetic technology, from São Paulo, Brazil. She has earned her master's degree from the University of São Paulo and has been involved with the development, stability, safety and efficacy of cosmetics since 2013. She has specialized in the clinical efficacy of cosmetics by biophysical and skin imaging techniques as well as the use of alternative models to animal testing. Her research work has been published in several scientific journals and book chapters from the field.
To know more about Skincare Devices and Beauty's latest updates, please Like and Follow our Facebook and Instagram accounts…