Regular physical activity is one of the most important actions individuals can take to improve their health, including those who are pregnant or postpartum. In reality, around 60 percent of pregnant individuals do not engage in leisure physical activity. Some apps have been developed to redefine this habit and improve pregnancy and postpartum fitness so the training can be done at home and without special tools.
The app Studio Bloom was created for this objective. It is an on-demand fitness studio that offers evidence-based methods to empower every stage of motherhood. The app provides safe and sweaty workouts to keep mothers fit during pregnancy, train for birth, and heal and re-strengthen postpartum.
Bloom's techniques are proven to help the users to get stronger through pregnancy, recover faster after birth, and heal past pregnancy injuries like Diastasis Recti. 
There are many classes and benefits of the online studio, including: 
Workout Variety: Foundational techniques, the signature BirthPrep classes, postnatal routines, core, cardio, HIIT, Boxing, Cycle, and strength classes are all included.
Expert Instruction: Designed by a Prenatal and Postnatal Exercise Specialist and guided by experts, Bloom's workouts will motivate, inspire, and navigate through the motherhood transformation. 
Injury Prevention and Healing: Learn how to activate and move from the core, strengthen the pelvic floor, and breathe diaphragmatically to prevent and heal injuries during pregnancy and postpartum.
Guided Training Programs: Exercise plans designed for fertility, pregnancy, and postpartum. Specifically tailored to remove the guesswork and help reach the goals.
Furthermore, Studio Bloom features a community of mothers that are in the same chapter, meditation, and yoga classes for improved mindfulness and custom recipes for all motherhood needs. It is also possible to use a Fitness Tracker for Apple Watch and follow all the improvements made.
In conclusion, this app can help mothers redefine their fitness routine at all stages by having access to a wide range of classes that will make them feel stronger and more empowered. 
Read Also: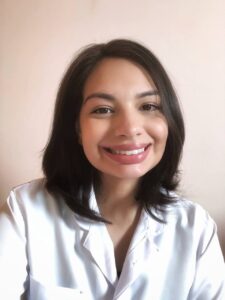 About the Author: MSci Maísa Melo is a Pharmacist and a current PhD student in cosmetic technology, from São Paulo, Brazil. She has earned her master's degree from the University of São Paulo and has been involved with the development, stability, safety and efficacy of cosmetics since 2013. She has specialized in the clinical efficacy of cosmetics by biophysical and skin imaging techniques as well as the use of alternative models to animal testing. Her research work has been published in several scientific journals and book chapters from the field.
To know more about Skincare Devices and Beauty's latest updates, please Like and Follow our Facebook and Instagram accounts…