Lash procedures like extensions or lash lifts are trendy nowadays. With this increase, new accessories to make the process more manageable during the routine have appeared and are always made of excellent materials and designs to create a complete experience.
One example is the slip® Pure Silk Sleep Mask. It is made from high-quality long fiber mulberry silk to give a smooth sensation on the face during sleep. The different thing about this mask is that it has enhanced cutouts that provide extra space for eyelash extensions. This way, it is possible to protect the eyelash extensions, get better sleep without light pollution and avoid creased hair with just one product. 
Another interesting option is the Tweezerman Curl 38° Lashcomb. Designed for almond eyes, this tool is shaped to curve perfectly to the lash line as the gold-plated teeth perfectly disperse mascara and blend false eyelashes with the natural lash for a lifted and defined look. It can be used by simply applying a coat of mascara and running the lash comb from root to tip to remove clumps and excess product.
Lastly, the Sephora Collection False Eyelash Fuser is an innovative two-in-one tool that fuses and curls false eyelashes and natural lashes together after application. It resembles a traditional eyelash curler but with different clumps. The wide opening allows the user to reach the inner and outer corners for a deeper curl and blend without damaging the natural lashes. It includes two necessary replacement silicone pads so that the fuser will last for a very long time. 
Read Also: Everything You Need To Know About Eyelash Extensions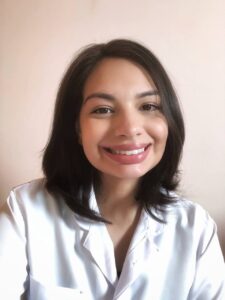 About the Author: MSci Maísa Melo is a Pharmacist and a current PhD student in cosmetic technology, from São Paulo, Brazil. She has earned her master's degree from the University of São Paulo and has been involved with the development, stability, safety and efficacy of cosmetics since 2013. She has specialized in the clinical efficacy of cosmetics by biophysical and skin imaging techniques as well as the use of alternative models to animal testing. Her research work has been published in several scientific journals and book chapters from the field.
To know more about Skincare Devices and Beauty's latest updates, please Like and Follow our Facebook and Instagram accounts…