If you are on different medications and sometimes have difficulty remembering when you have to take each one, looking for an app that can help you with this task might be the solution.
Among other options, the app Medisafe Medication Management is a highlight for controlling medications because it is very well ranked and has many extra features that can help you in your routine.
One essential feature is the possibility of seeing crucial drug-to-drug interaction warnings about how your meds might conflict. This way, you can pick the right time to take them or even discuss with your if any alterations are needed.
Furthermore, the app has a simple and easy-to-use interface and lets you see your progress report and send it to the doctor or nurse as a visual informative PDF. It is also possible to synchronize the family's medicine pillboxes to one place in real-time, controlling medications from the entire family in one account.
To make it fun, which can be especially useful for kids, there are the Medtones, where it is possible to have characters like Darth Vader, Dr. Evil, Austin Powers, Elsa or your Nagging Mom to remind you about your meds. 
The reminders will always appear, even if your device is asleep. The app Medisafe has time zone support, so it will not be necessary to worry about converting times while traveling. It can also create a reminder when it is time to restock your prescriptions. The reminders will always appear, even if your device is asleep.
In conclusion, having an app like Medisafe is very beneficial for controlling medications as you won't put yourself or your loved ones at risk by missing a dosage or taking a double dose because nobody tracked it.
Read Also: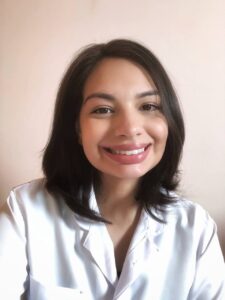 About the Author: MSci Maísa Melo is a Pharmacist and a current PhD student in cosmetic technology, from São Paulo, Brazil. She has earned her master's degree from the University of São Paulo and has been involved with the development, stability, safety and efficacy of cosmetics since 2013. She has specialized in the clinical efficacy of cosmetics by biophysical and skin imaging techniques as well as the use of alternative models to animal testing. Her research work has been published in several scientific journals and book chapters from the field.
To know more about Skincare Devices and Beauty's latest updates, please Like and Follow our Facebook and Instagram accounts…