Among so many skin care treatments and fillers, one becomes a highlight in the beauty community every once in a while. In this context, the Morpheus8 treatment has become popular due to its significant results. 
The Morpheus8 combines micro-needling and radio-frequency to smooth and restore collagen production. It is a non-surgical advanced needling facial treatment. 
In more detail, Morpheus8 combines radio frequency technology, needling, and fractional treatments to address various skincare problems. Tiny needles penetrate the skin and heat the tissue to stimulate collagen production. 
What makes Morpheus8 different from other needling treatments is the depth the needles penetrate the skin. Contouring and refining the sub dermal layers will enable a more detailed approach to sculpting the face naturally. 
Morpheus8 has multiple uses and can be employed to treat nasolabial folds, jowls, wrinkles, and lines, a loss of facial fat volume in the midface, aging in the neck, acne and acne scarring, and so many other cosmetic concerns all over the face and the body. 
There is no need for anesthesia or incisions, so you can undergo the procedure and return to your schedule within a few days. Side effects are nothing more than the same redness you might experience after moderate sun exposure. It depends on the region, but generally, it will only take 30 to 60 minutes to complete the process.
In conclusion, the Morpheus8 is a new innovative facial treatment to improve your skin appearance. It works by radio-frequency fractional treatments that stimulate these critical building blocks to create healthier, younger-looking skin on the face and body.
Also Read: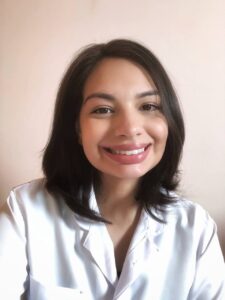 About the Author: MSci Maísa Melo is a Pharmacist and a current PhD student in cosmetic technology, from São Paulo, Brazil. She has earned her master's degree from the University of São Paulo and has been involved with the development, stability, safety and efficacy of cosmetics since 2013. She has specialized in the clinical efficacy of cosmetics by biophysical and skin imaging techniques as well as the use of alternative models to animal testing. Her research work has been published in several scientific journals and book chapters from the field.
To know more about Skincare Devices and Beauty's latest updates, please Like and Follow our Facebook and Instagram accounts…