The beauty community is endless, with many specific groups that will create discussions and help each other on every topic. People interested in these topics also have to go through many searches and websites dedicated to beauty open in their browser, but there is now one app to combine everything in one place. 
The app called Bellashot has just been ranked one of the best new apps in the iTunes Lifestyle section and features tutorials, product reviews, beauty tips, and inspiration looks in just one place. 
Bellashot includes a fun way to share beauty advice with friends. Just upload and share your favorite beauty products, makeup tutorials, nail inspirations, hairstyles, DIY beauty recipes, and more in the dedicated section and wait to create the conversation. 
Bellashoot also categorizes beauty information and makes it easy for users to learn and be inspired by the best in beauty without aimlessly searching the Web for hair tutorials, makeup tips, skincare advice, nail art inspiration, etc. 
Getting ready for date night, having a bad hair day, and rushing to a salon appointment can be easier with Bellashoot, as you can pull up your collections and get help and inspiration quickly.
There is also a space to interact and engage with the best beauty bloggers, YouTube beauty gurus, beauty experts, and friends worldwide. Follow them to see their latest beauty reviews and posts in your feed.
In conclusion, the Bellashoot app is the place to share, learn and talk about beauty content with no hassle and quick access. It is free and the place for all things beauty.
Read Also: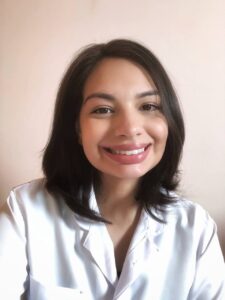 About the Author: MSci Maísa Melo is a Pharmacist and a current PhD student in cosmetic technology, from São Paulo, Brazil. She has earned her master's degree from the University of São Paulo and has been involved with the development, stability, safety and efficacy of cosmetics since 2013. She has specialized in the clinical efficacy of cosmetics by biophysical and skin imaging techniques as well as the use of alternative models to animal testing. Her research work has been published in several scientific journals and book chapters from the field.
To know more about Skincare Devices and Beauty's latest updates, please Like and Follow our Facebook and Instagram accounts…