We all know and love micro-needling tools to use at home, but there is an innovation on this topic, the Youthful Active Roller by FaceGym, which might change your skin. 
On the outside, it looks just like a regular roller. Actually, it is designed with breakthrough innovation, combining crystallized ingredients to form advanced dissolving microneedles that target the first signs of aging and improve the appearance of redness.
Developed with powerful active ingredients, including retinol-like Reneseed™, Niacinamide + Green Tea, the dynamic fusion of mechanical rolling and topical application delivers instant results with minimal discomfort. Other options include the Brightening Active Roller with Vitamin C and the Hydrating Active Roller with Hyaluronic Acid, all by the same brand.
This combination of technologies on the Youthful Active Roller can change your skin because it will make it look younger and improve the appearance of fine lines and wrinkles, reducing pores and increasing overall firmness and elasticity. 
Each Youthful Active Roller kit includes one reusable, forever roller handle that can be combined with any of the Youthful Dissolving Microneedle heads of other rollers. It will also come with two refill heads and one roller pouch, so you can keep it safe. 
To use, simply have it as part of the PM Skincare routine. Always use it after cleansing by rolling it over the face and neck using upwards and outwards motions for 5 to 10 minutes, avoiding the delicate eye area.
In conclusion, this active roller can change your skin with just a few minutes of use a few times a week. The great thing about it is that it can be refilled with other rollers, making it a diverse and easy-to-use tool for everyone. 
Also Read:
Combining Jade Stone With High-End Cleansing And Anti-Aging Device
The Combination Of Microcurrent Facial And Hyaluronic Acid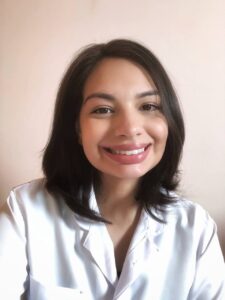 About the Author: MSci Maísa Melo is a Pharmacist and a current PhD student in cosmetic technology, from São Paulo, Brazil. She has earned her master's degree from the University of São Paulo and has been involved with the development, stability, safety and efficacy of cosmetics since 2013. She has specialized in the clinical efficacy of cosmetics by biophysical and skin imaging techniques as well as the use of alternative models to animal testing. Her research work has been published in several scientific journals and book chapters from the field.
To know more about Skincare Devices and Beauty's latest updates, please Like and Follow our Facebook and Instagram accounts…