Many brands are now following one of the biggest trends in skincare, artificial intelligence (AI) to promote their products and create a more personalized experience for the customers.
This integration between beauty and technology is great for the cosmetic market but can also have dermatological benefits. Dermatologists and other scientists can use AI technology to identify skin disorders and symptoms using unique medical skin scan imaging and tomography. 
The company Perfect Corp. was one of the first to use AI to diagnose skin conditions. Its system currently provides 14 types of instant skin analysis scoring parameters. As an example, it is possible to identify different levels of dark spots without false readings. Wrinkles, moisture, oiliness, texture, acne, dark circles, eye bags, firmness, radiance, pores, and redness are other skin characteristics that are possible to be measured with this software.
AI can also emulate other facial features, like skin aging and the effects of products or treatments on the customer's own faces. Lancôme's Le Teint Particulier app was made to help in the search for the exact foundation color, a recurrent problem while shopping for makeup online. Another example is Sephora's Virtual Artist, which lets the customer virtually try on thousands of shades of lipstick and eyeshadow through their smartphones or at kiosks in stores.
In conclusion, the use of AI on cosmetics and dermatology is a fun and educational way to improve the shopping and medical experiences while using technology to obtain personalized results that would not be seen otherwise. 
Read also: The Integration of Beauty Devices and Apps – Taking Your Skin Care Routine to a Next Level
To know more about Skincare Devices and Beauty's latest updates, please Like and Follow our Facebook and Instagram accounts…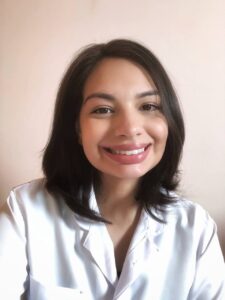 About the Author: MSci Maísa Melo is a Pharmacist and a current PhD student in cosmetic technology, from São Paulo, Brazil. She has earned her master's degree from the University of São Paulo and has been involved with the development, stability, safety and efficacy of cosmetics since 2013. She has specialized in the clinical efficacy of cosmetics by biophysical and skin imaging techniques as well as the use of alternative models to animal testing. Her research work has been published in several scientific journals and book chapters from the field.