If you are a fan of outdoor exercise and helping others, Charity Miles might be the perfect app for you! It is a free app that enables you to earn money for charity whenever you walk, run, or bike anytime and anywhere. 
Founded in 2012, Charity Miles has helped earn nearly $3 million for amazing charities, thanks to the support of our corporate sponsors and users. It is based on the concept of charity marathons and runs but in a way that is possible to do year-round, even if you're not doing a race alone or in a group of friends. 
Another interesting feature is that it can be connected to Strava and your phone's Health Kit, which will automatically sync with any connected devices and enable you to count miles at all exercises. 
Recently the app created a new way to raise money for charity, the Pledge Page. Using this feature, you can ask your friends to sponsor you on your exercises in an unlimited way. To do it, you can ask personally or just share the link created by the app on social media, and everyone interested will be redirected to your donation page. An incentive is that when supporting Charity Miles users, the sponsors are entered into a drawing to win fantastic prizes from the app's sponsors, like a trip to Hawaii and others.
In conclusion, by using Charity Miles, you can help others by doing your daily exercises and nothing more. Make a difference by turning your sweat into money for charity where every mile matters.
Also Read: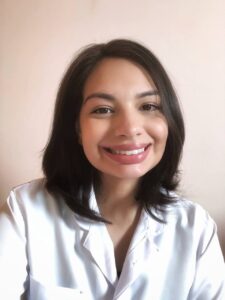 About the Author: MSci Maísa Melo is a Pharmacist and a current PhD student in cosmetic technology, from São Paulo, Brazil. She has earned her master's degree from the University of São Paulo and has been involved with the development, stability, safety and efficacy of cosmetics since 2013. She has specialized in the clinical efficacy of cosmetics by biophysical and skin imaging techniques as well as the use of alternative models to animal testing. Her research work has been published in several scientific journals and book chapters from the field.
To know more about Skincare Devices and Beauty's latest updates, please Like and Follow our Facebook and Instagram accounts…