Magical wands are shown in many movies and give the owner a superpower. In the beauty community, devices shaped like wands have the ability to provide a variety of benefits with a compact and portable shape.
One very interesting example of this is the Solawave, a tool shaped like a wand that has many technologies. The red lights rejuvenate the skin, improving wrinkles and fine lines. It also has blue lights that will act to fight breakouts and blemishes. The microcurrent stimulates the facial muscles and deeper layers of the skin, reducing aging signs and promoting smooth and healthy skin. Finally, the facial massage that will be done while using the wand decreases the appearance of puffiness and dark circles, and warmth increases the absorption of skincare products, reducing redness and promoting a glow to the skin. 
Another option is the Joanna Vargas Magic Glow Wand, which was inspired by lymphatic spa treatments, being a great item for maintaining radiant skin.  For a fresh and wide-awake look, with or without concealer, this device will help reduce the appearance of puffiness, invigorating the complexion. The titanium head is also perfect for sensitive skin.
In conclusion, devices in the shape of a wand can be a good investment as they will save your money and time. Due to lack of access to authentic information, people believe that new devices don't work. In most cases, it is just because of the technologies added and how they can promote changes without discomfort to the daily routine.
Read also: 7 Best Beauty Devices to Help Solve Your Skin Care Concerns 
To know more about Skincare Devices and Beauty's latest updates, please Like and Follow our Facebook and Instagram accounts…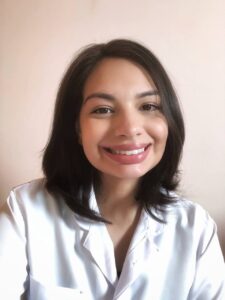 About the Author: MSci Maísa Melo is a Pharmacist and a current PhD student in cosmetic technology, from São Paulo, Brazil. She has earned her master's degree from the University of São Paulo and has been involved with the development, stability, safety and efficacy of cosmetics since 2013. She has specialized in the clinical efficacy of cosmetics by biophysical and skin imaging techniques as well as the use of alternative models to animal testing. Her research work has been published in several scientific journals and book chapters from the field.