Building new and healthier habits can be challenging, especially if you are locked in bad habits for a while. As the hardest job is always to start, there are some modern ways to give a better lifestyle a shot, and apps are one of them. 
The app Fabulous Daily Routine Planner is very popular and well-reviewed, and it is made as a way to unlock the power of habits and routines, organizing all the right things in life. Its use will prioritize mental health while building healthy habits and improving your life one step at a time. The developers started Fabulous as a habit tracker. Still, it evolved naturally into self-improvement, coaching, and a mental health platform to make healthy routines an essential part of your life.
It has a fun and dynamic design, and the main features are:

Add structure to your life:

Improve life with a healthy morning routine to be followed that provides a system for your everyday life. The app will guide you through building that routine and remembering it.

Create healthy habits:

Use the app as a daily planner to remember important tasks and help you build the best version of yourself

Focus on deep work:

Learn how to tune out all the noise and concentrate on the tasks

Join a community:

Live challenges will introduce you to other Fabulous members worldwide that are on the same journey as you. This will help in finding motivation by connecting with hundreds of members all across the globe.

Learn how to be grateful:

Keep your gratitude journal and listen to positive daily affirmations.
In conclusion, the fabulous app is made to help users enjoy a healthier, happier life. The app takes a holistic approach, creating motivation to be more productive and maximize energy levels. As a result, it will be possible to find more focus, lose weight, and sleep better — just following the app's instructions. 
Read Also: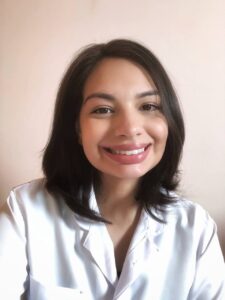 About the Author: MSci Maísa Melo is a Pharmacist and a current PhD student in cosmetic technology, from São Paulo, Brazil. She has earned her master's degree from the University of São Paulo and has been involved with the development, stability, safety and efficacy of cosmetics since 2013. She has specialized in the clinical efficacy of cosmetics by biophysical and skin imaging techniques as well as the use of alternative models to animal testing. Her research work has been published in several scientific journals and book chapters from the field.
To know more about Skincare Devices and Beauty's latest updates, please Like and Follow our Facebook and Instagram accounts…